MEET THE TEAM
Artistic, Experimental and Fearless.
That's our Director and Writer… Oliver Conant!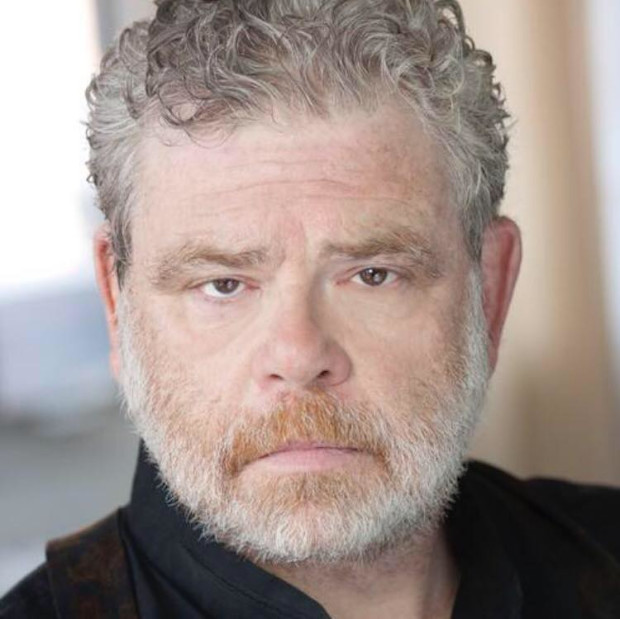 Oliver Conant serves as a Director of Dietrich Rides Again and he has also co-written this musical. He is a very experienced Director in the non commercial theatre of NYC. His credits include readings, fully staged plays both classics and contemporary for such companies as Nicu's Spoon, Queen's Shakespeare, North East Stage, Medicine Show Theatre Ensamble. As a child he was introduced to Greta Garbo by Salkaviertel and has always felt somehow connected to the extraordinary congregation of talent in the Berlin emigre community in Hollywood. Oliver is also a former Hollywood movie actor who appeared in the Warner Brother's movies "Summer of 42" and "Class of 44"
Thinker, Imaginer and Creative Soul.
That's our Lead Actress and Writer… Justyna Kostek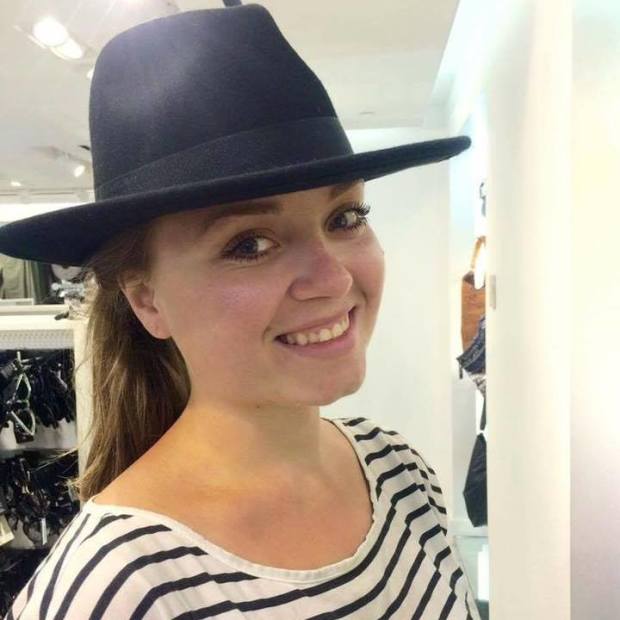 Justyna Kostek, an actor and director from Poland, serves as a lead actress playing Marlene Dietrich and also a co-writer of Dietrich Rides Again. Justyna has a lot of experience acting in experimental theatre since she was 7 years old! She had her own theatre company established in Denmark that she performed with all over Europe (Atelier Teatral). Since she arrived in NYC she has directed and starred in the musical comedy Helen of Troy, NY; starred and directed in Women of History Fashion Show and played a lead actress in a musical comedy, Bound to Rise, in Medicine Show Theatre. Many of her qualities such as her strong work ethic are similar to Dietrich's.  Justyna loves both acting and directing again like Marlene Dietrich who by all accounts took over some of the directing tasks of Stage Fright from the notoriously standoffish Alfred Hitchcock.
Versatile, Brilliant and Methodical.
That's our Music Director… Jono Mainelli!
Jono recently co-starred in Souvenir at North Carolina Stage Company as the pianist Cosme McMoon. Last year he played and conducted Basil Twist's Sisters Follies at The Abrons Arts Center, and played the Pianist/Narrator in the world-premiere of Beth Henley's LAUGH at The Studio Theatre in Washington, DC.
Jono has played solo piano Off-Broadway on Chicago City Limits, Mr. President, Forbidden Broadway, Naked Boys Singing!, Boobs! The Musical, and Howard Crabtree's When Pigs Fly!; and played keyboards on Broadway's Mamma Mia!, Beauty and the Beast, and the national tour of Grease! He is currently on-call to sub at The Book of Mormon.
He musically directed, and portrayed Irving Berlin, in Sophie Tucker: The Red Hot Mama Revusical at the Kravis Center for the Performing Arts in West Palm Beach, Florida. He musically directed the Vermont premieres of Songs for a New World and Batboy. Other tours include domestic and international outings of Swing!, My Fair Lady, Funny Girl,  42nd Street, and Beauty and the Beast.  Jono has served as assistant conductor for six concerts of The Key West Pops Orchestra and composed music cues for readings of two new plays by Mr. John Guare in 2015-16.
Mr. Mainelli has written, arranged, and/or tinkled the ivories for such wonderful talents as Patti Lupone, Jo Anne Worley, Charles Busch, Liliane Montevecchi, Lee Roy Reams, Marilyn Michaels, Maximillian Schell, John Byner, Ernie and David Sabella, Varla Jean Merman, Bruce Vilanch, Mo Gaffney, Jackie Hoffman, Brent Barrett, Jana Robbins, Annie Golden, Cynthia Nixon, and Celeste Holm, to name a few.
Jono's musical The Glass House was produced at Lost Nation Theater, Montpelier, Vermont, and further developed at Stephen Schwartz' ASCAP Musical Theater Workshop.  His one man show, Sixteen Bars: Notes From An Audition Pianist enjoyed an extended run at The Triad Theatre.
Thank you to Justyna, Oliver, Madeline, and to the powerful spirit of Marlene!
Precise, Inspired and Inspiring.
That's our Choreographer… Madeline Jaye!
Madeline Jaye  Choreography/Musical Staging credits include The Astonishing Times of Timothy Cratchit (WorkShop Theatre) five plays/musicals for The Medicine Show Theater Co, industrials for Mattel Toys,Inc., IBM, Bell South, Barbie Fashion Summit, Dole Foods' Easter on the White House Lawn, Hewlette-Packard, Love,Valor,Compassion! (at American Academy of Dramatic Arts), as well as: On the Verge, Dancing at Lughnasa, ART, and the NYU Practicum (at Lee Strasberg Theatre and Film Institute).
She teaches Ballet, Jazz/Theatre Dance and Movement at LSTFI and LSTFI-NYU programs (since 1995). Concurrently, she has been on Dance faculty at AADA, Steps  Studio and Third Street Music School and guest teacher/substitute at AMDA, Broadway Dance Center, Steffi Nossen School of Dance and LaGuardia HS of Performing Arts. Privately, she teaches acting/ speech presentation and Effective Communication to clergy, trial attorneys and business executives, as well as coaching young performers for auditions/performance.
Madeline has performed as a dancer/singer/actor on stages across USA, Europe, Japan, the Middle East, and on Film/TV (USA,Egypt,Germany), and spent 3 years as a Radio City Music Hall Rockette.
She holds a BA w/ Honours in Dance, from Butler University, with additional years of training as an actor and singer in NYC.  She is the creator of Jaye Actors Movement: Bridging the Gap, a movement program designed to incite fluency between dance, singing and acting training.  And with Ron Navarre, is co-creator of Actors LaunchTM   an audition/career prep workshop for actors.
Imaginative, Surprising and Visual.
That's our Costume Designer… Derek Nye Lockwood!
Derek Nye Lockwood, originally from Ojai, CA has a BFA in Theater from California Institute of the Arts, with a costume emphasis. He now resides in New York, and has a work studio on 39th (8&9 aves) in the heart of the garment district.
Derek is the costume designer for White Horse Theater Company, his credits include; "Night Mother", "Eyes for Consuela", A Perfect Analysis Given by A Parrot" by Tennessee Williams, and "You Are Perfect" a new play that just came back from Toronto's Fringe Festival. He is also the Wardrobe Superviser for the Broadway tour of "The Grinch Who Stole Christmas" & New York City Opera. Some of Derek's other credits include "South Pacific", "Mary Poppins", "Titanic","Guys and Dolls", "Kiss Me Kate", and "White Christmas" directed by Randy Skinner, all at Westchester Broadway Theater. Derek enjoys designing for Film, TV, and Theater. Currently Derek is the assistant designer on a Lifetime movie "Impostor!" filming in Connecticut & He is designing Leagally Blond, the broadway tour going to China.
Evoking, Visionary and Innovative.
That's our Lighting Designer… Alex Moore!
Alex Moore is a New York City based multiple award-winning
lighting designer fluent in all theatrical disciplines whose work encompasses Broadway,
Off Broadway, Off Off Broadway and internationally. Most recent designs for The Negro
Esemble Company Inc. celebrating its 50th anniversary include Rosalee Pritchard,
The Perry's Mission and Day of Absence (Theatre 80 St. Marks) and The Emerging
Playwrights Competition (La MaMa). Previous lighting designs include; Forbidden
Colors (La MaMa), and Paco Pena's FLAMENCURA North American Tour (US,
Canada), also; the multi award winning musical drama Temple Of The Souls, Fried
Chicken and Latkes featuring Rain Pryor, the multi award winning production of
Tango Fever featuring Esteban Domenichni. Other work includes Out Of My Mind for
the designer Miguel Adrover (Mercedes-Benz Fashion Week), the Greenwich Theatre
UK on tour production of Pakita, the motion picture Frances Ha.
Studies includeNew York University, The National Arts Consortium Design and
Management Institute, Columbia University with continued studies in design and
technology. Alex is an active artist, educator and has worked at theatres across the
country and abroad. Alex is head of Alex Moore Lighting and is excited to participate in
this production of DIETRICH RIDES AGAIN with Justyna and the talented team
assembled.
Gifted, Productive and Phenomenal.
That's our Make Up & Hair Stylist and Light & Sound Technician… John Cencio Burgos!
Theater Credits (to name a few) include:
The Wiz ("Lion"); A Midsummer Nights Dream ("Theseus & Oberon"); Cabaret ("Hermann"); Once on This Island ("Daniel Beauxhomme"); The Little Shop Of Horrors ("Dentist"); The Tempest ("Trinculo"); Helen of Troy New York ("Baron"), Rockabye Hamlet ("Laertes"). John is very happy to be apart of "Dietrich Rides Again". You can follow him at…
facebook.com/johncencioburgos
, Instagram: JBu81